5 and 6 december 2011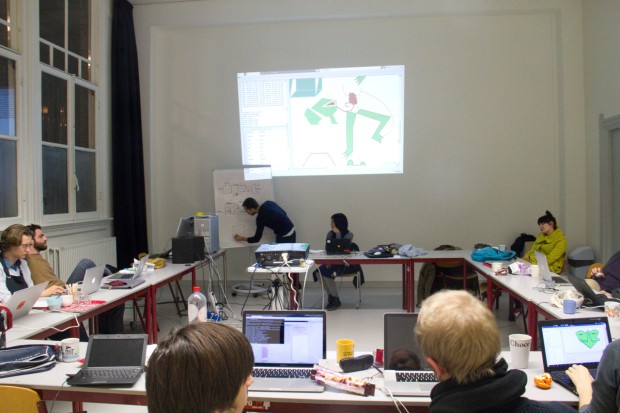 As part of the Networked Media Sampler course, OSP give a two day workshop at the Piet Zwart Institute, getting up close and personal with the bézier curves at the basis of the graphics software since the 1980ies, and the procedural drawing languages describing these curves (PostScript and friends).
Pierre Marchand's Literal Draw is the tool these students use to get up and close with the curves. Taking cues from procedurally drawn OSP logo, the students work together to draw a typeface of connected frog shapes.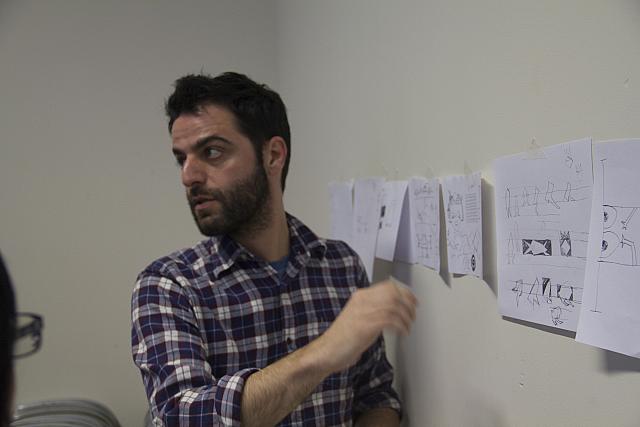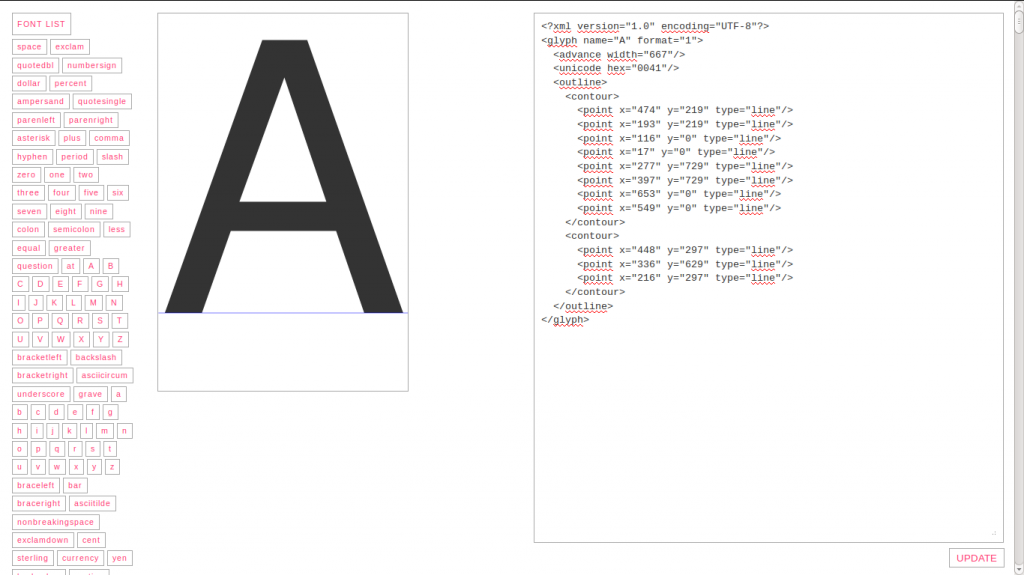 with OSP / Pierre Marchand, Gijs de Heij, Ludi Loiseau, Stéphanie Villayphiou, Seb Sanfillipo